HARRY STYLES, COVENTRY ARENA
MAY 22 2023
ONE LOVE MANCHESTER PROJECT
In loving memory of dedicated Harry fan and Manchester Attack victim Eilidh MacLeod, and the other 21 innocent lives lost on May 22nd, 2017 at Manchester Arena.
Find all of your information regarding the project here.
What is the project?
During Sign Of The Times on May 22nd and 23rd 2023, we will all hold up posters of the One Love Manchester ribbon. We will also fill the arena with pink lights.
WHY?
The One Love Manchester Project aims to memorialise the Manchester Arena Attack victims, through live music.My friend, 14 year old Eilidh MacLeod, was one of those victims. She loved Harry Styles and was so excited to see him live upon the hearing his debut album. Her favourite songs were Sign Of The Times and Sweet Creature - but sadly, she passed away only 10 days later, at the Manchester Attacks on May 22nd, 2017. By coincidence, Harry is doing a show in Coventry on the exact date of the attacks, 6 years afterwards - the perfect oppurtunity for me to memorialise Eilidh and our 21 other angels, and to make something positive of a day which brings so much pain for families across the country. Pink was one of Eilidh's favourite colours, so please help me turn Coventry pink for her.
HARRY STYLES, COVENTRY ARENA
MAY 22 2023
HOW DO I TAKE PART?
IF YOU'RE IN A STANDING SECTION:
- Print off this photo on A4 paper and bring it to the show
(Don't worry if you can't bring one, we will be handing out plenty on the day of the show, however it would help if your brought your own!)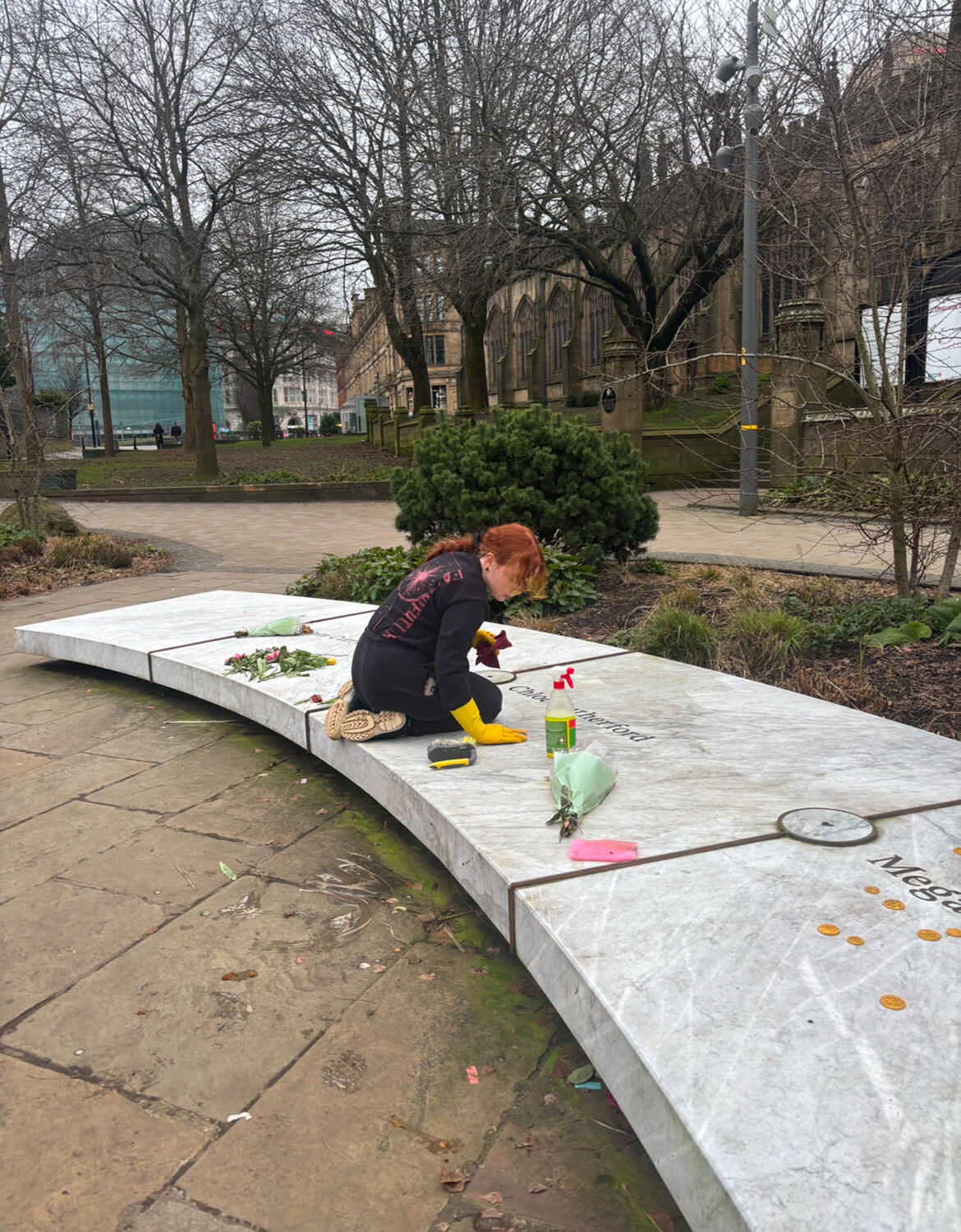 IF YOU'RE IN A SEATED SECTION:
- Hold a piece of paper over your phone torch or put a sticker over it
(These will be provided on the day if you can't bring your own, don't worry!)
- Download the ColourCrowd app and set the colour to pink
- Screenshot this pink picture and hold it up on your phone:
HARRY STYLES, COVENTRY ARENA
MAY 22 2023
HOW TO HELP OUT
HELPING OUT ON THE DAY
You can fill in a form using the button below to apply to help hand out signs or stickers on the day - all information provided will be kept confidential
HELPING OUT FROM HOME
If you can't help out on the day, or aren't attending the show, but would still like to help, you can do so by:- Sharing the posts about the project on social media
- Tagging Harry's team in posts about the project (especially Instagram stories)
- Telling people you know going to the show about the project
- Tell us any ideas that you may have that would make the project more successful or run smoothly
- Donating to Eilidh's Trust, a non profit helping young people get into musical education or careers